Welcome to Sino-Dental
Time and Location
June 9th-12nd ,2016 Beijing National Convention Center (500 meters north of the Water Cube)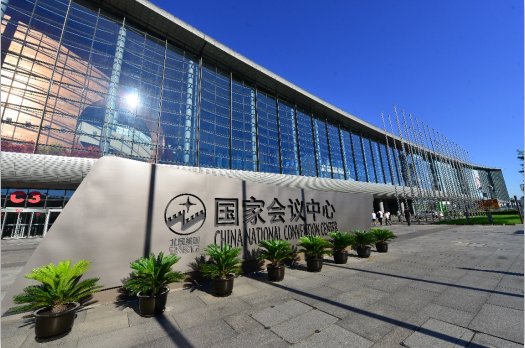 Background
With the support of all the parties concerned, Sino-Dental has gone through 20 years and has become the most authoritative and influential dental professional event in China and enjoys a good reputation in the oral cavity industry in China and Asia.
Scale
More than 700 exhibiting companies such as China, Germany, Japan, Korea, the United States, Brazil, Singapore . Is expected to show an area of 40,000 square meters.
Concerned about the crowd
Exhibition brings together many domestic and foreign top oral production and distribution companies, oral industry is not to be missed the professional feast. In 2014, more than 100,000 professionals from 92 countries and regions participated in the exhibition and academic activities. During the exhibition organized by the International Dealers Day is attracting dealers around the world come to talks. 2016 is expected to attract more professional audience and the participation of distributors.
Academic and technical Communication
During the exhibition, 110 advanced academic and technical exchange activities will be held, involving more than 200 special topics. While vigorously promoting the development of oral disciplines, it will also provide more platform for the professionals to learn and exchange. Some lectures will also provide national level CME credits.
International Exchanges: German Dental Day, Japanese Advanced Dental Clinical Seminar, American Dental Association
Academic lectures: new progress of oral medicine report, dental pulpology topics, oral restoration topics, oral orthodontics topics, periodontal disease topics, oral medical imaging technology seminars, oral medicine materials and technology development forum, medical history contest, Dental Arena
Management Forum: Zhang Zhenkang debate, the Eighth Asia-Pacific Dental Industry Summit, oral management seminars, Stomatology Forum
Technical exchanges: Fonda, KaVo, Bangalore, Zeiss Optics, Leica, Colgate, Zimmer Dental, Morita, Hanrui, Conte, Mani, , More than 20 companies such as Kai-Rui Rui special technical exchange activities.
Participation
Our booth color is green and white on the theme of security, reflects our product quality and safety, use at ease. During the exhibition received a total of over 400 passengers, in addition to mainland customers, as well as other international customers, favored by the majority of customers and obtain a variety of product manuals. Efforts will be increased to develop new products to meet the needs of more customers.