【News】 JINME partner signing ceremony was successfully held
At the beginning of 2016, good news again and again! Jinme Corporate Partners Project Signing Ceremony and the Annual Goal Start-up Meeting were successfully held in the Nanhai Classical Hotel On February 27, 2016.

With great excitement, witnessed by all the employees, this milestone corporate partners contract was successfully finished. It means that from now on, the management and development of our company will enter a new stage.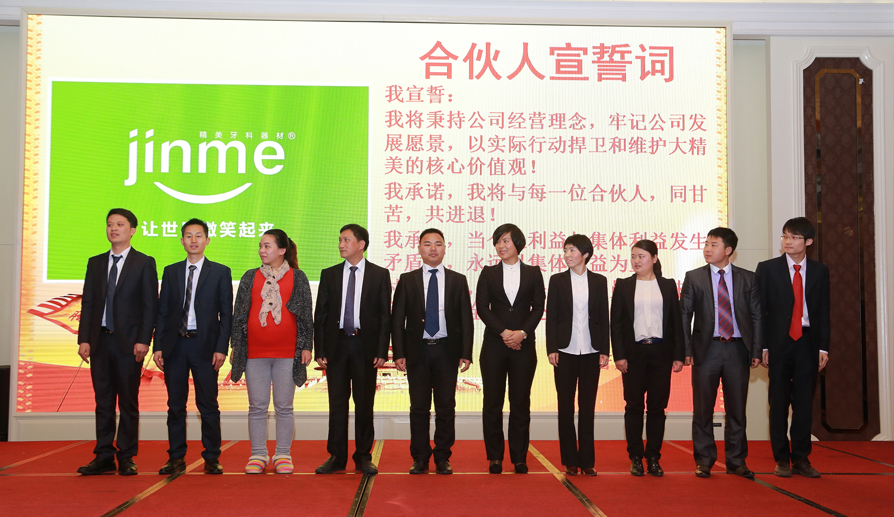 Mr. He Zhangwen,who is the Chairman of the Board of Jinme,reviewed the eight-years history of Jinme.He filled with emotion.He said that thanks to star employees who have worked hard,help each other and supported together,our company can survive and develop rapidly to the present.They are valuable wealth of our company. When our company develop rapidly, we can not forget "Thanksgiving" !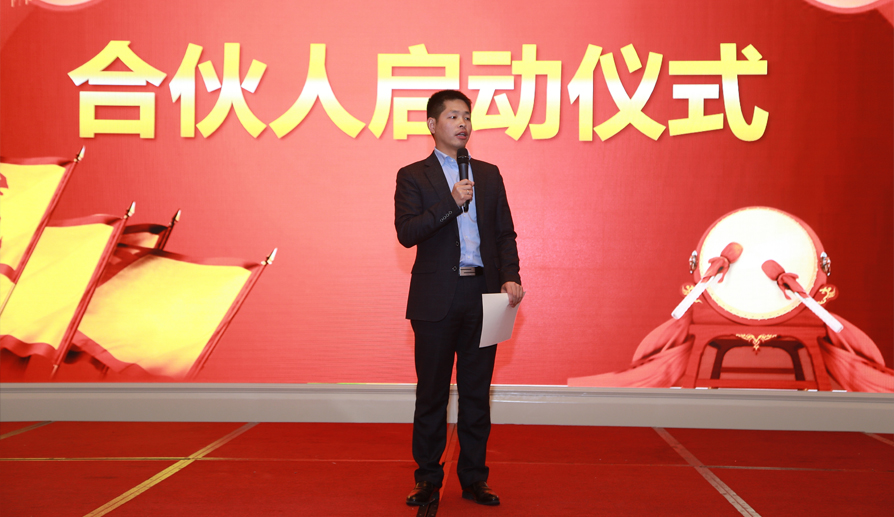 Under the leadership of the chairman, 11 corporate partners solemnly sworn the corporate partners' oaths and signed corporate partnership agreements.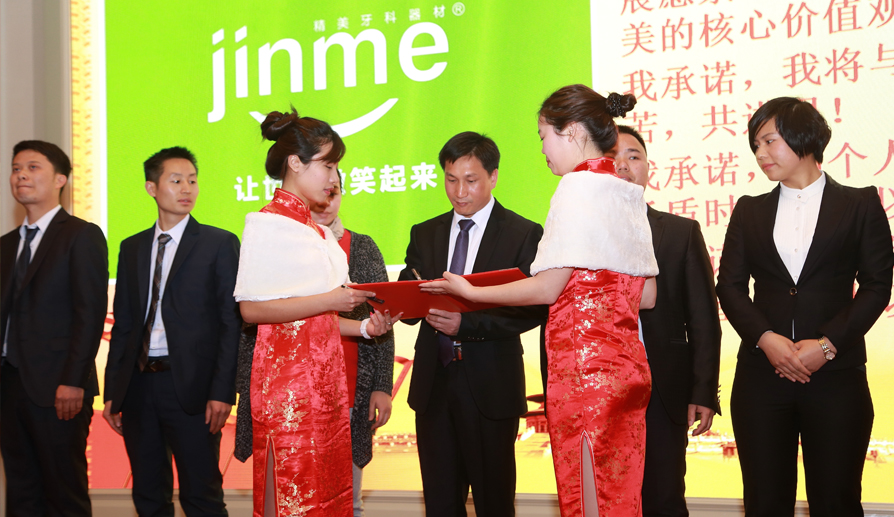 On behalf of all partners, Mr. Wu, made a statement.He said thank you to company of cultivation and trust for many years,so that tehy can get their achievements today. They will work harder to contribute their strength to the company's ambitious goals. At the same time, they will continue to learn and improve themselves in order to keep up with the pace of rapid development of the company.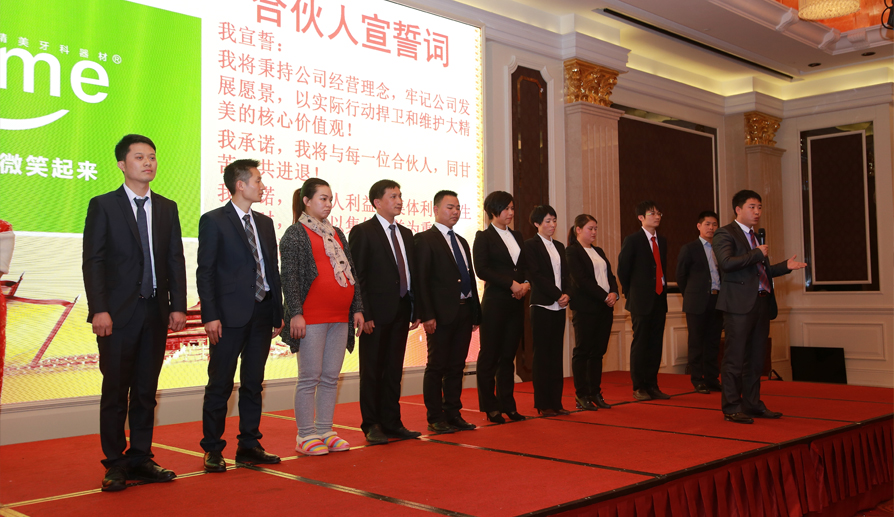 Then, the 2016 Goal Start-up Meeting started with waves of applause and screams, First of all, the host read out the list of winners in 2015, leadership awarded bonuses and honorary certificate to award-winning staff ! (The picture shows the award-winning representatives)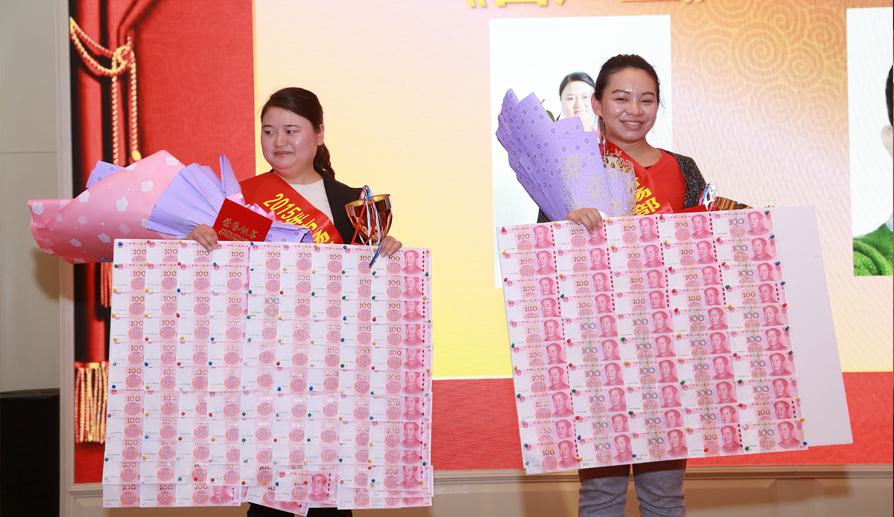 Mr.Cao Xihua, general manager of our company confirmed the important achievements of the year 2015, and made a detailed statement of the 2016 goals and plans.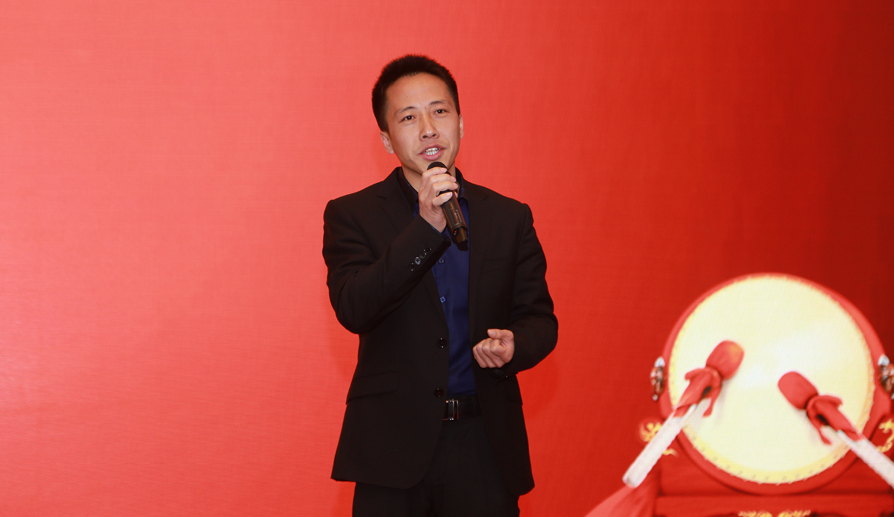 Leaders led the unit members of the department with full of confidence,got the "military order" from the hands of the Mr.Cao, opening a new journey in 2016!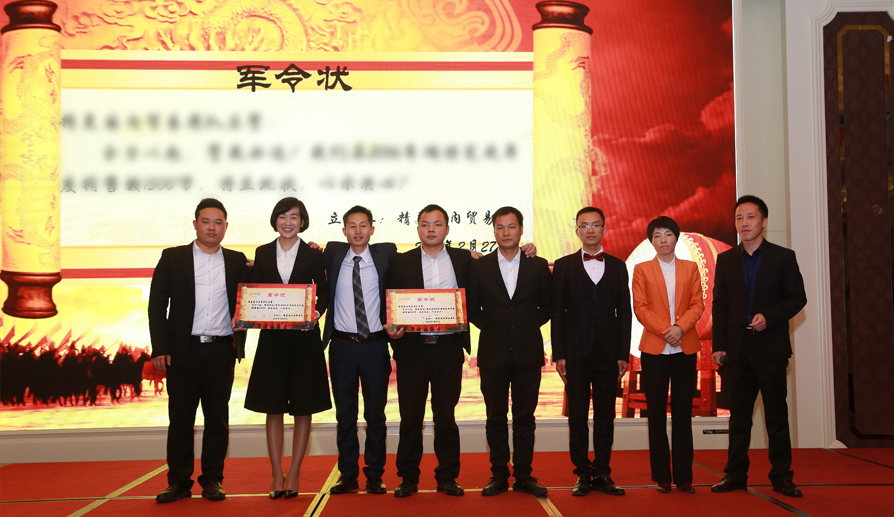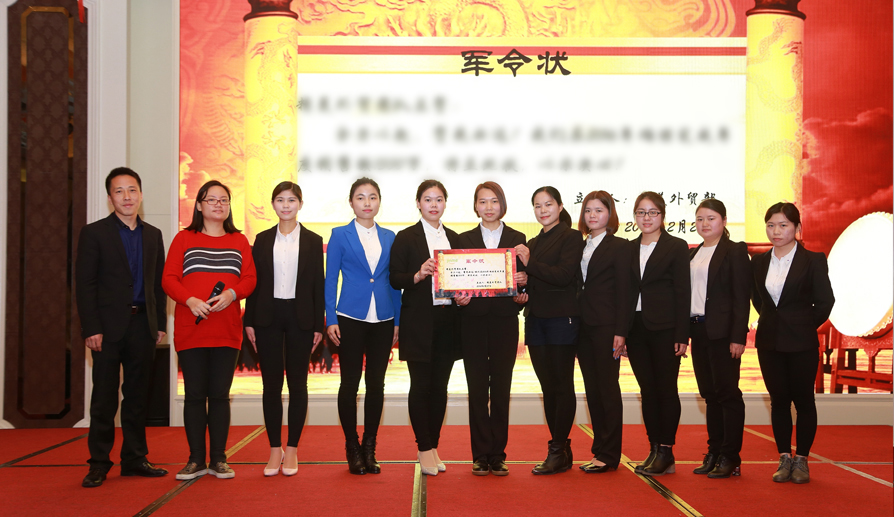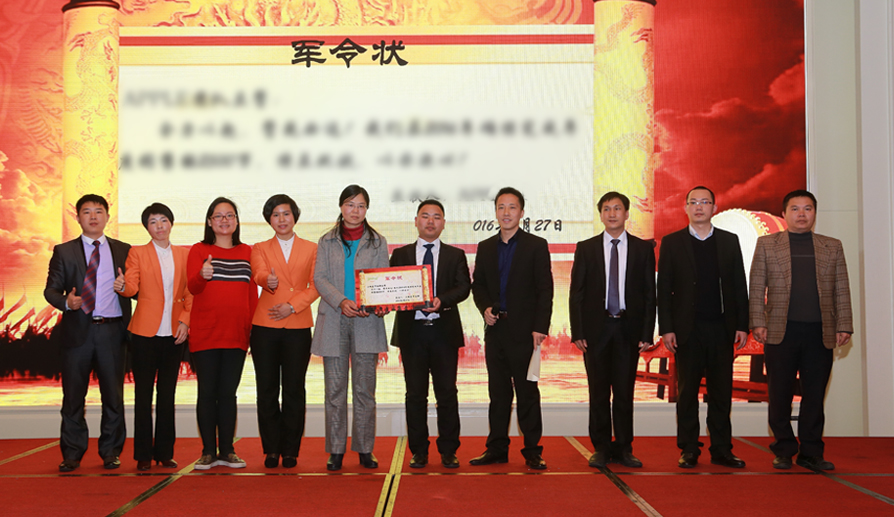 With a wonderful song, Jinme Corporate Partners Project Signing Ceremony and Annual Goal Start-up Meeting ended successfully! The conference had great impact on the development of the company and had far-reaching significance, It will be written into the history of our company.
We believe that under the correct leadership of Mr. Cao Xihua and the hard work of all staffs, 2016 will be a more exciting year, we will create a more impressive results!